Waterproofing
mypage
IPS's solution lines:
1. Preformed Membrane
For pre-formed membranes, GCP focuses on developing products suitable for subunderground and underground that meets the rigorous standards of engineers and builders. Common standards applied in the world for underground structures such as BS8102; BS8485 or CP82. The criteria that the most prominent required standard must be ensured include:
Waterproofing must be positive.
The membrane must be fully-bonded to the structure
The membrane must have good physical properties and ensure long-term effective under the loading and harsh conditions of soil and geology.
The membrane must be resistant to chemicals, weather, toxic gases and protect structures and safe to people.

Currently, GCP Applied technologies has developed two outstanding and long-used product lines all over the world:
+ Preprufe – HDPE Fully bonded membrane (developed since 1991), a type of membrane applied before concreting, fully bonded to structural concrete due to a special and mechanical pressure-sensitive adhesive mechanism, ultra-small form. Suitable for the bottom and wall of the tunnel.
+ Bituthene – a special bitumen rubberized, reinforced with HDPE cross-woven with high mechanical properties. Applying after pouring concrete and fully bonded to the structural concrete, suitable for the exterior surface of the wall and roof in basement.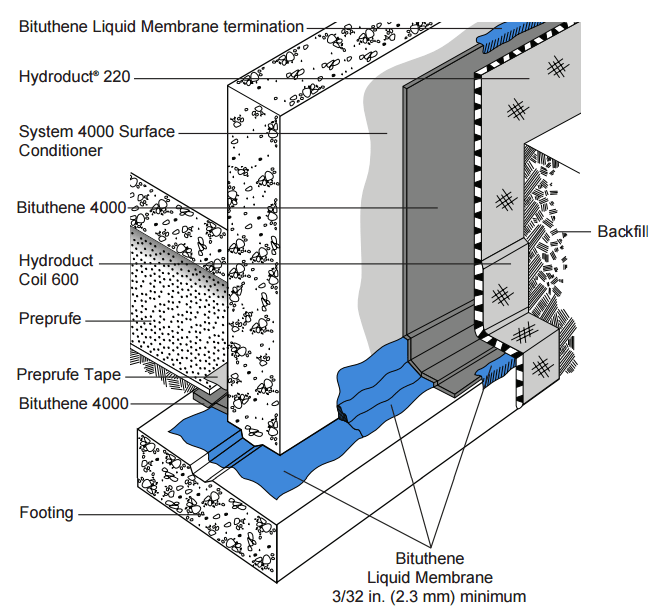 2. Liquid Applied Membrane
High-end Silcor products are developed to offer features and advantages in application, quality, durability and especifically cater to the design concept of architects. The liquid Silcor product that will form a film after curing offers the following advantages:
+ Quickly curing, from a few hours or eventually a few seconds of product can be formed into membrane then trafficable directly.
+ Ability to be applied under very complicated ground conditions, it is not possible to use pre-formed membranes to apply.
+ Durable and resistant to high chemicals.
+ Can be exposed (without protection screed), trafficable and colorable.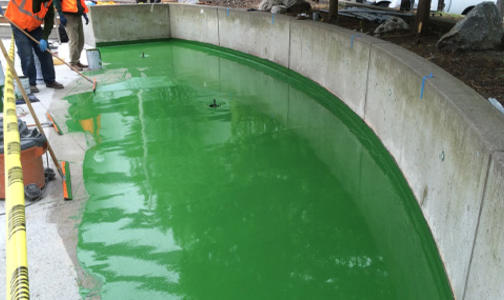 Additionally, the Betec product are developed with high technical features, flexibility, easily apply and is suitable for many civil constructional sites such as interior wet areas; storage tanks and water retaining detail are also developed so that customers have a comprehensive solution system for a civil project.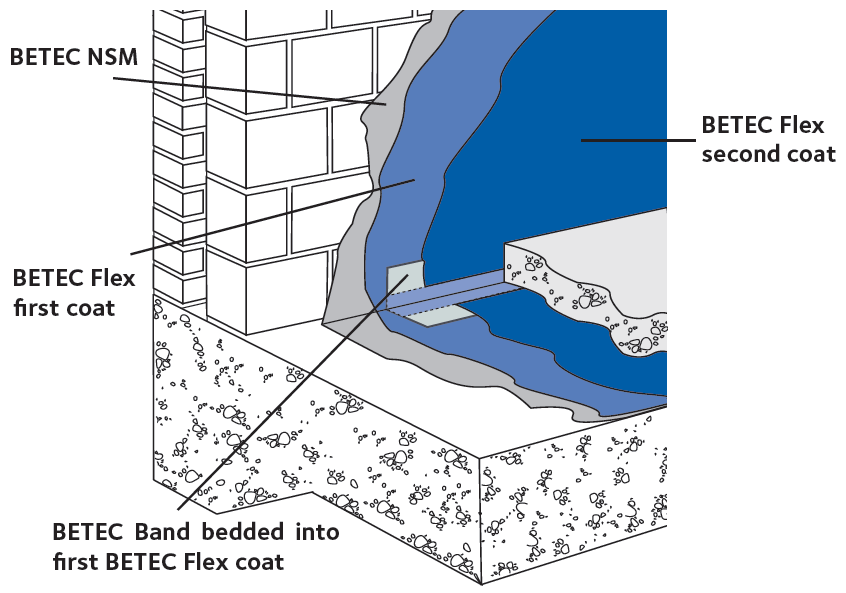 3. Product line for infrastructure projects, bridges and roads
In addition to providing solutions for civil works, GCP's strengths in infrastructure have been proved over hundreds of years with thousands of projects implemented, including items such as: Steel or concrete bridges, roads, traffic tunnels, tunnels, tunnels under rivers (sea), road marking systems, parking decks, floors and roads… Sterling Loy products of GCP carry Great advantage in terms of:
+ High durability of system.
+ Resistance to heavy load, chemicals resistance, weather resistance.
+ Easy, fast and flexible to apply.
+ Experienced in application for large-scale infrastructure projects around the world (over 1000 large projects in developed countries such as UK, EU, USA…)
For further information, please refer to our System Matrix or contact our sales for consulting.